WHAT IS A NATIONAL PARK CITY?
National Parks are defined differently around the world. They are special places where we have a better relationship with nature, culture and heritage and can enjoy and develop ourselves.
Combining the long-term and large-scale vision of National Parks with cities has the potential to shift our collective understanding of what and who a city is for.
National Park Cities are not National Parks. But they are inspired by them.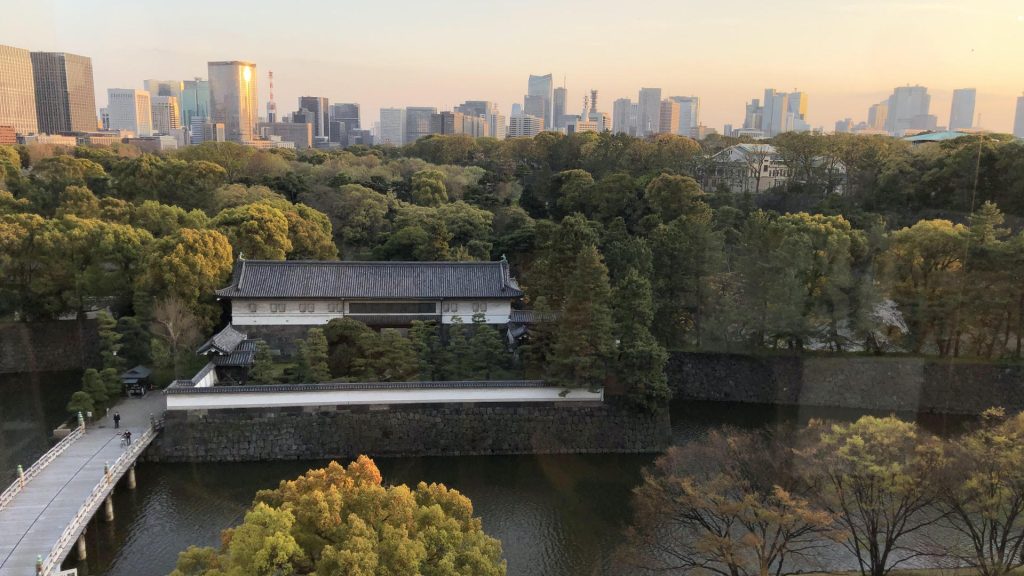 THE NATIONAL PARK CITY MOVEMENT
Over the past 10 years we have come together as communities in London, Adelaide and across the world to activate our quest to become National Park Cities – sharing curiosity, building relationships, exploring ideas and taking action together.
Asking the simple question, "What if our city was a National Park City?" encouraged us to imagine alternative futures for our city and beyond. It also invited us to ask, and keep asking, other "What if?" questions, including:
What if we all had a better relationship with nature?What if we all had access to high quality green space?
What if our streets were 10 times greener?
What if there was more outdoor learning in schools?
What if we walked more?
What if there was less pollution?
What if there were more birds in our cities?
We continue to ask "What if" today as part of our mantra and culture. At a time of health, climate, ecological and social crises, the National Park City vision provides hope, a way to act together and a positive story we can create for ourselves.
This is your invite to join us on our National Park City journey. Just like the London and Adelaide National Park Cities, and emerging National Park Cities around the world, this movement is a work in progress. At its heart is an important question and ambition: what if we had a strong, large, collaborative and supportive family of National Park Cities around the world?
We have drawn from the rich and diverse experience of colleagues from over 50 countries. These people helped shape the Universal Charter for National Park Cities which aims to provide a common purpose and was launched in July 2019. In 2020, we tested the National Park Cities proposition, the foundation from which this map of the common journey has evolved. In this time, we have had confirmation from across the globe, through the international networks of our partners in World Urban Parks and Salzburg Global Seminar, that the National Park City is an idea whose time has come.
Never has the National Park City Family been more important. The pandemic has shown us the resonance of the National Park City vision with the basic needs of communities at a time of crisis. It has highlighted the innate need to connect with, and restore, the natural world for our health, and the demand for healthy cities. Communities have come together to build campaigns. There is a real eagerness, from across continents, to get moving on the collective National Park City journey. This is a journey of hope for the health of climate, nature and ourselves in the places where we live and work. This world family is in the making, evolving idea by idea, community by community, relationship by relationship.
Our journey book illustrates what makes building a National Park City unique and different in how it is conceived, explored and co-created. It's a journey that invites us to join together to explore, eager to hear ideas and harness the diverse talents and abilities of everyone to respond to challenges. The journey to becoming a National Park City encourages us to embrace opportunities to create better cities for people and nature today and for the future. It's a journey of hope grounded in collective action.
There is not one way to be a National Park City, but the steps outlined in our journey book provide a common path to our collective hopes for future cities.
By creating an international family of families, we can remain energised, learn, grow and support each other through our diversity. We will bring a kindred spirit of curiosity, exploration and action to our shared purpose of greener, healthier, wilder, fairer and more resilient cities. Our family of National Park Cities has the potential to transform. Its impact is in all our hands.
WHY WE ARE HERE
With the majority of the world's population now living in urban areas, the eyes of the world are on cities. National Park Cities are a way to rethink cities, their futures and how we inhabit them. They will improve the health of their citizens and play their part in stabilising our common climate, and restoring the natural world.
Our aim is for there to be at least 25 National Park Cities by 2025. We are pleased to work towards this aim with WorldUrban Parks and Salzburg Global Seminar, as well as other international partners.
A National Park City is a place, a vision and a city-wide community that is acting together to make life better for people, places and nature. A defining feature is the widespread commitment to act so people, culture and nature work together to provide a better foundation for life and so we can enjoy ourselves too.
It is long-term, large-scale, hyper- local, personal and intergenerational. Everyone in a National Park City has the potential to contribute and benefit every day.
Any urban area or region can apply to join the National Park City Family. But only cities can achieve National Park City status.
NATIONAL PARK CITY FOUNDATION
The National Park City Foundation, is the registered charity (no. 1173267) behind the London National Park City which launched in 2019, and steward of the global movement supporting other cities all around the world on their journey towards becoming National Park Cities.
London was joined by our friends in Adelaide who became the second National Park City, and first in Australia, at the end of 2021.
The National Park City Foundation exists in order to:
Provide support and leadership for the National Park City movement
Coordinate and develop our shared global vision
Galvanise the London National Park City movement
Establish and grow beneficial partnerships and collaborations
Lead inspiring campaigns and activities that contribute towards our shared National Park City aims
Fundraise and access new resources
Advise other groups and cities inspired by the model
SIGN UP FOR OUR NEWSLETTER
Follow along on the journey as dozens of cities become National Park Cities.